You can forward any email from your inbox by using your unique email address. Here's how to find that address.
Log into Aero and navigate to the My Preferences screen by clicking the dropdown next to your name in the upper-right corner.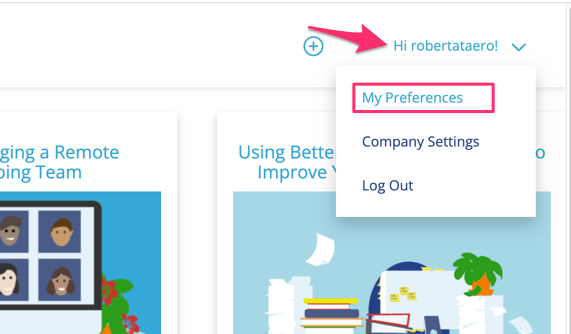 On the My Preferences screen, scroll down to the Email section and look for "Email a task to Aero!". The address listed there is your unique email address.