You can learn more about how the Aero QuickBooks Online sync works here.
If you want to connect your existing Aero account to an existing QuickBooks Online account, navigate to Account Settings > Integrations. Click the Connect to QuickBooks button.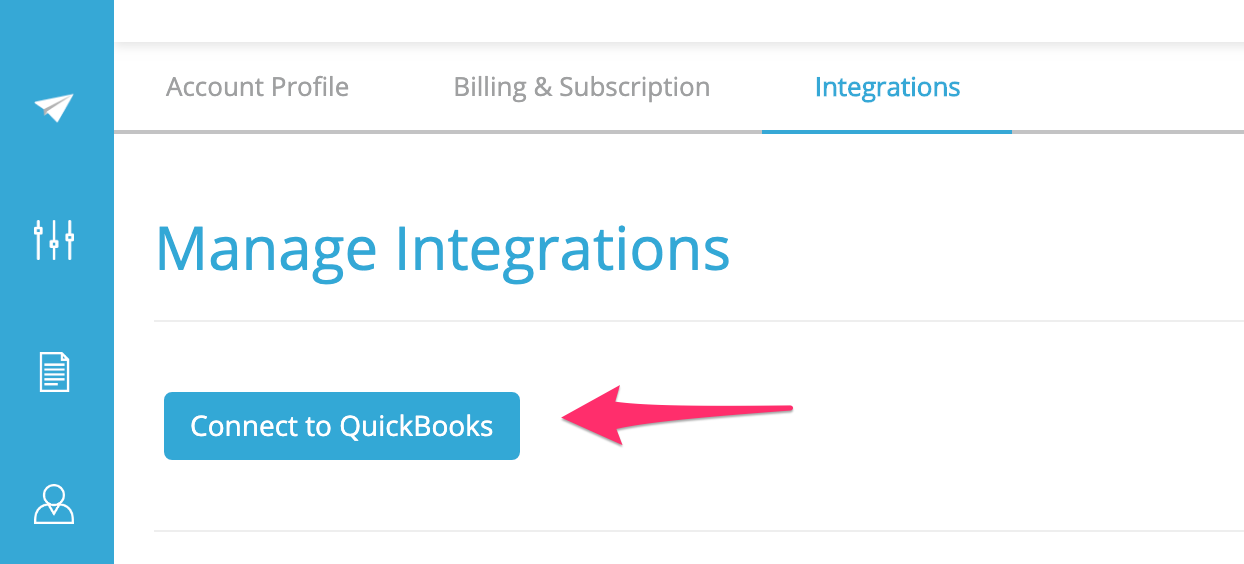 If you're not already signed in to a QuickBooks Online account, you will need to sign in to your QBO account.
If you're like many ProAdvisors, with multiple companies and clients, you need to find your firm's QuickBooks Online account. You may see this next (If you don't have a multitude of accounts and clients, you may not see steps a & b):

Choose the correct QuickBooks Online account from a dropdown list


Check the box to "Install for your firm". (This is assuming you use the free "Your Books" in QBOA. If you use a different account for your firm, choose it from your client list). If you want to confirm you're choosing the correct QBO account, you can click the dropdown arrow to see the apps already connected. Click the Next button.


You will be asked to authorize the sharing of your data between Aero and QuickBooks Online. Click the green Connect button to continue.

Once the connection is complete, you'll be taken back to the Manage Integrations screen in Aero. Click the Sync QuickBooks Now button to import your QuickBooks data into Aero

Depending on the size of your customer list, it can take a few minutes to import all of your customers into Aero. You can navigate to the Manage > Companies screen to see your imported customers. When the customer import is completed, you'll see the message "Customer Sync Succeeded on the Sync log on the Manage Integrations page.

If you want time to automatically flow from Aero to QBO, navigate to Aero Settings > General Settings and check the Auto sync time box.
Connect your Team Members to their QuickBooks Online entities. Here's How.
Connect your Aero Types to your QuickBooks Online Service Items and (optionally) Classes.