Contacts are the people you need to speak with to do your client work. You might have contacts that are also listed on your Companies screen. You can add multiple contacts per customer in Aero, as well as contacts that are not customer contacts, such as vendors, industry colleagues, and staff.
If you have multiple contacts that you want to add, we can import them for you.
To add a new contact, navigate to Customers > Contacts and click the Add New button. Fill out the fields with the information you want to add and click Save & Close. You can also add a new contact using the Add New link in any of the Contact dropdowns in Aero.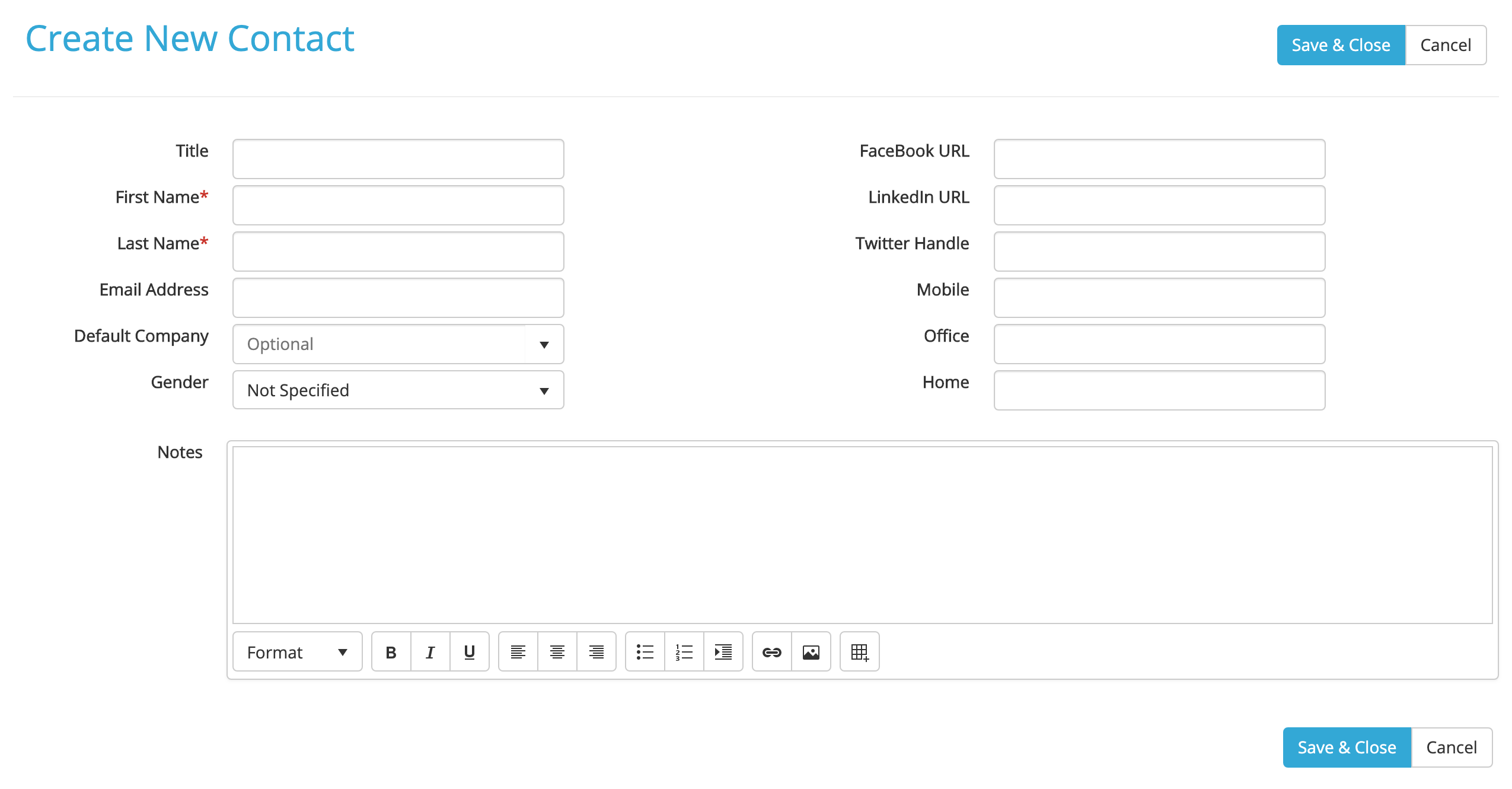 If you try to add a contact using an email address that already exists in Aero, you will be taken to the Edit Contact screen for the contact that is already associated with that email address. Here's how to get the new contact in and connect it to the email address.