Syncing Time
When an Aero user either Saves & Completes an Aero or Saves & Defers one, a time entry is logged. If you have set up your company so that time automatically syncs to QuickBooks, the time entry will be sent to QuickBooks at the same time it is saved in Aero. (Aero Settings > General Settings, check Auto Sync Time).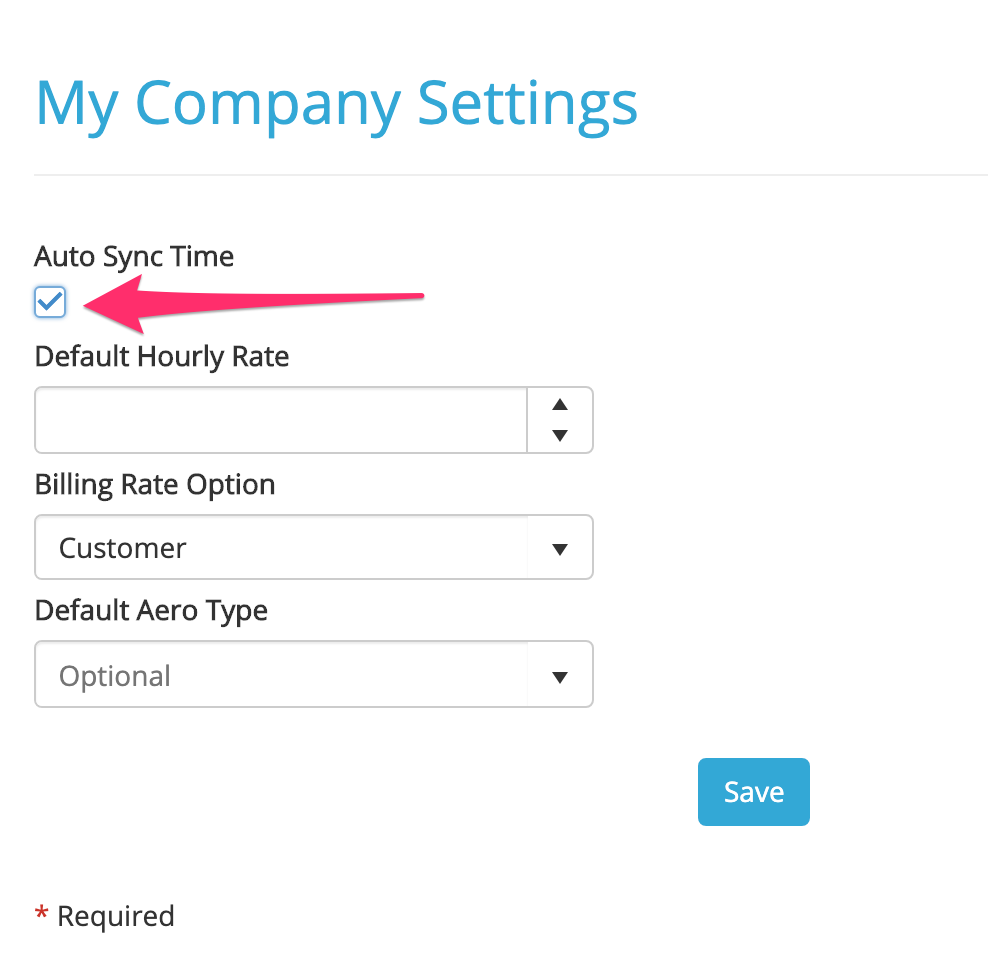 The information that is sent to QuickBooks with a single time entry is:
the time (as a fraction)
the time notes
the user's QuickBooks entity
the QuickBooks Service Item for the entry
the customer
the QuickBooks Class
whether it was marked as billable
and the date
Time entries that have been marked as billable will be available to be added to customer invoices. You can edit time entries as you add them to invoices to round to the nearest hour or change the billing rate. If you edit a time entry in QuickBooks Online, the changes will not be synced to Aero.
Time entries that have been marked as Fixed Fee or neither Fixed Fee nor Billable will not be available to be added to a customer invoice. If you have checked Auto-Sync Time, all time entries (billable and not billable) will be exported to the appropriate employee's timesheet and will appear on time-related reports in QBO.
If you have not checked Auto-Sync Time on the Manage > My Company page, but you want to have a particular time entry sync to your QuickBooks file, you can do that. You can approve multiple time entries at the same time using Batch Update Times. Clicking the Sync QuickBooks Now button does not sync time to QBO. To change a single time entry:
Find the time entry you want to sync in the Manage > Time grid.
Click the blue Time button on the left of the time entry.
The Edit Time screen will open: Uncheck the Do Not Sync button.
Click the Save & Close button. The time entry will be exported to QuickBooks.