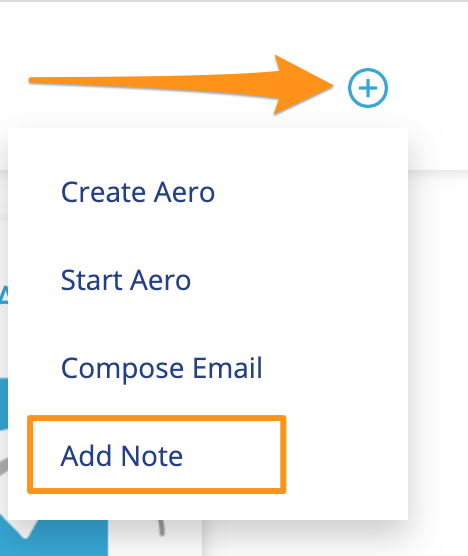 The Add Note function allows you to create a quick note or memo for yourself or another team member. Add Note does not allow you to specify a company or add other details (you can edit it later and add more detail). To create a note, click the Quick Add menu and choose Add Note.
There are only three fields to fill out:
Subject
Assigned To - it defaults to the logged-in user, but you can select a different team member
Body - this is where you can type your message or memo
When you click the blue Create Note button, the note will appear on the Assigned To user's Aero's list with an "info" icon.