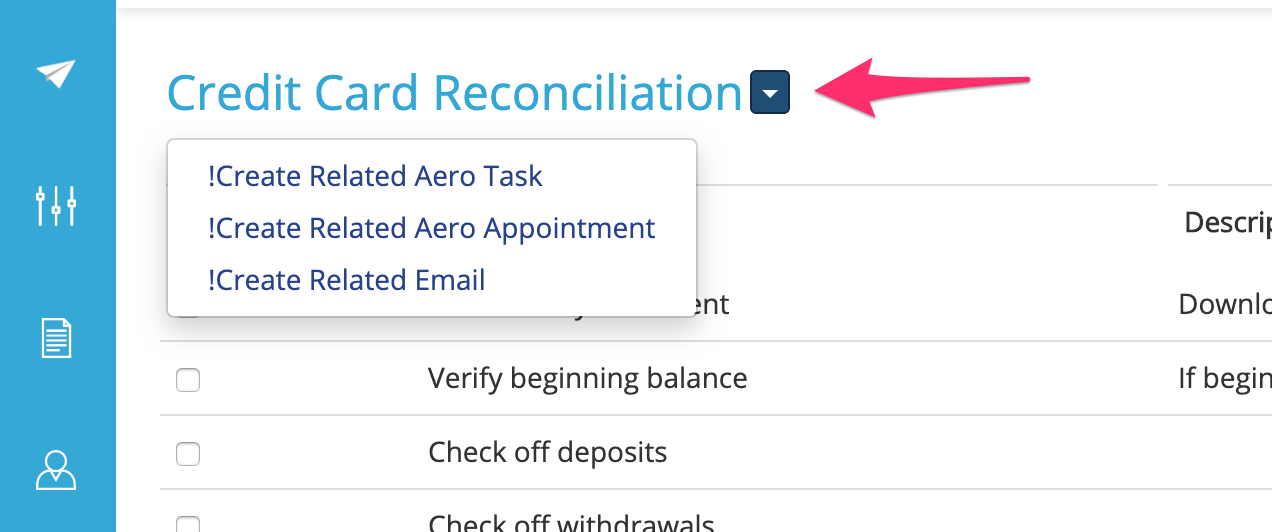 When you are on the Read Note, Do Task or Attend Appointment screens, you can choose to create a new task that is related to the current Aero. Click on the screen menu and choose Create Related Aero Task.
When you are on the Read Email screen, you click the dropdown menu on the reply button to find the Create Related Aero Task option.
A new tab will open with a Create Aero screen. The fields will all be auto-filled with information from the original Email, Task, or Appointment. You can change any information you want and continue as usual with the process of Creating a New Aero. When you click Save & Close, the tab will close and you will be back on the original Aero screen.
The new Related Task will look just like any other task, except that it will have a Related Aero tab at the bottom. Click on the tab to see information about the originating Aero.

If you Save & Defer the originating Aero, and click to open it again or look at it in Edit Mode, you will see a new tab call Related Aeros. You can create multiple related Aeros from one Aero (for example, you can create a Related Task and also a Related Email), and they will all appear in this grid.