My Companies shows you a list of all the companies that you have been added to as a team member. It is a subset of the companies that you will find listed on the Manage Companies screen. My Companies is available to users with a security level of SL3 and higher.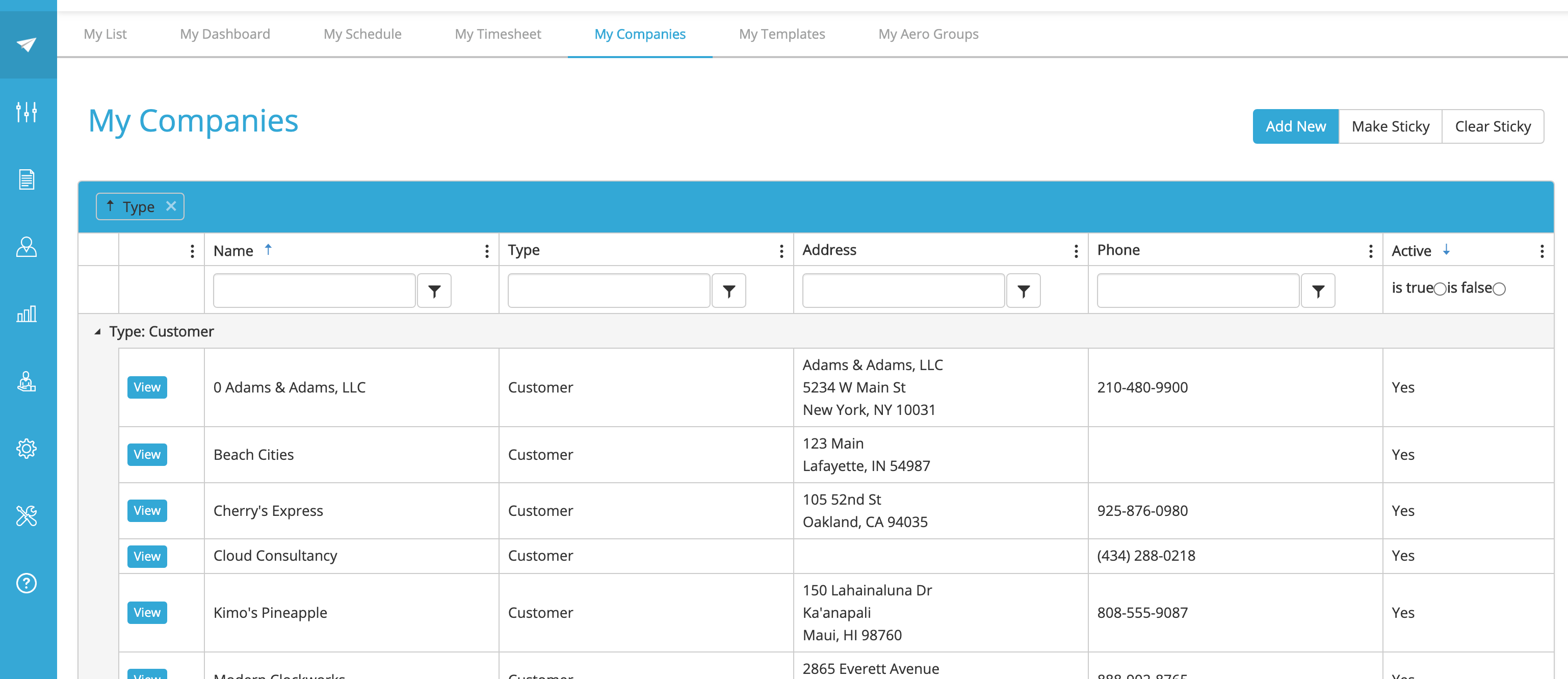 The grid on this screen works like all the other grids in Aero.
If you have a security level of SL 6 or higher, you can add a new company from this screen. Adding a new company from the My Company screen will add it to the firm's list of companies. It will not appear on the My Companies screen unless you specifically add yourself as a team member to that company.