Navigate to Manage > Aeros. Use the sort and filter features of the grid to find the Task you want to edit and click the blue View button on the left. You can also edit an Aero from many of the Aero Reports.
You must have a security level of SL3 or higher to edit an Aero
If you want to edit one of your own Aeros, you can get to the edit screen by clicking the View button on the My Dashboard screen, the E on the My Schedule screen, the category link on the My Aeros screen, or the Aero button on the My Timesheet screen.
On the Edit Aero screen, you can edit any of the fields and edit the steps.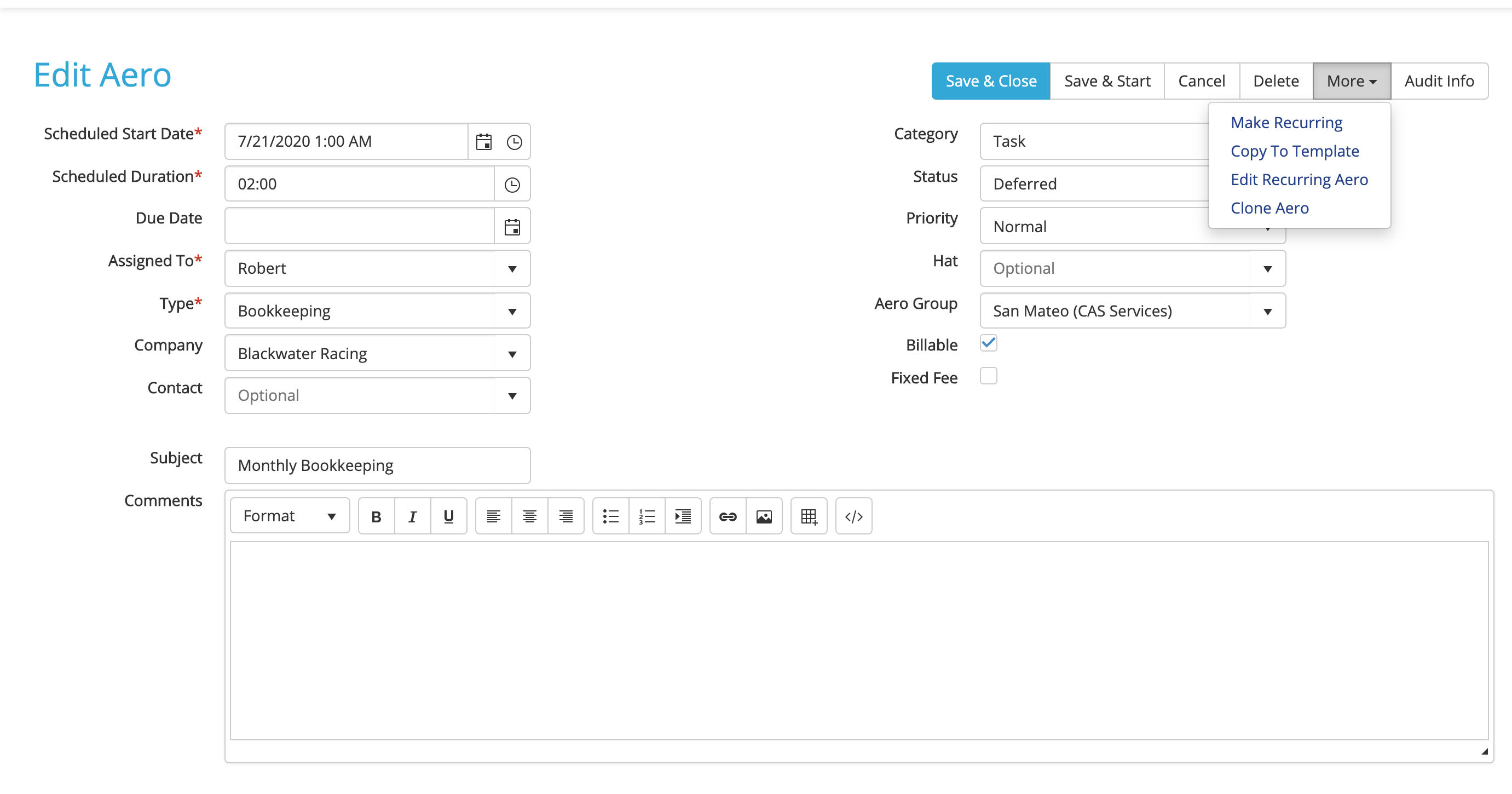 The More dropdown menu allows you to:
Make Recurring - Copy the fields and steps to a Recurring Aero where you can create occurrences
Copy to Template - Copy the fields and steps to an Aero Template. You'll end up on the Edit Aero Template screen where you can make changes
Edit Recurring Aero - Takes you to the associated Recurring Aero so you can edit that
Clone Aero - Make an exact copy of the Aero
The Audit info gives you history about when the Aero was created and last modified (available to Large Subscriptions only).