To manage the settings on a particular Managed Account, Navigate to Aero Advisor > Managed Accounts. Find the account you want to update and click the Manage button.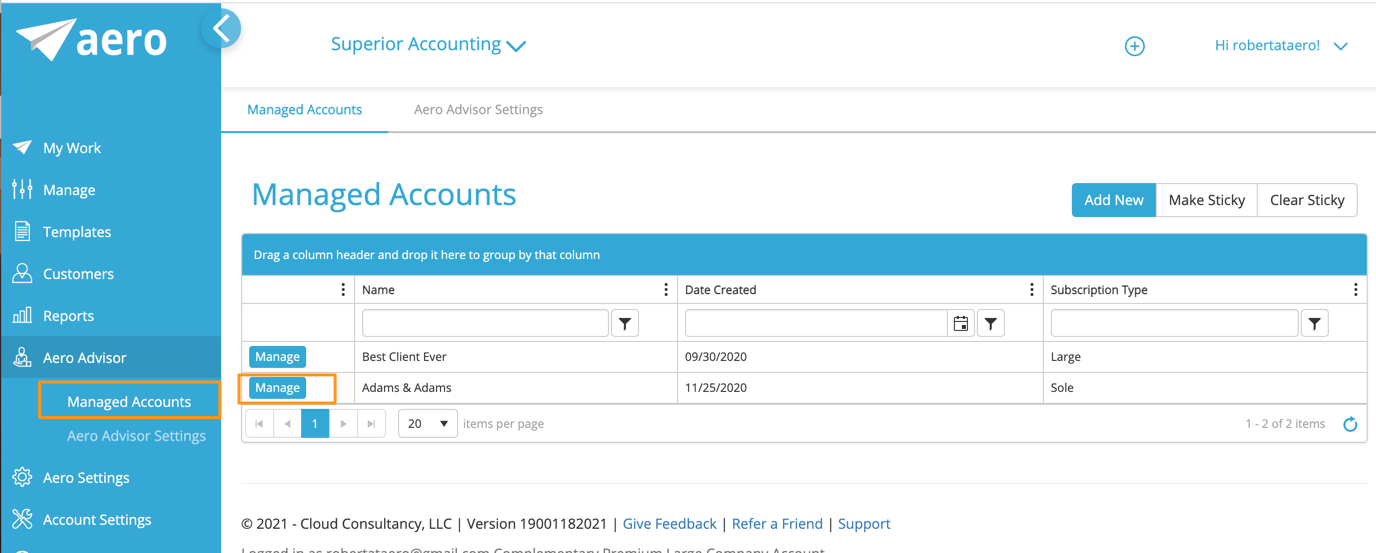 Here you can choose:
Hide or show the Aero Library Content. If you choose to give your Managed accounts access to the Library Content, you can further choose whether or not they have access to the Premium Library Content. What is the difference between Basic and Premium Content?

Click the Change Subscription button to change the account size for your Managed Account.
Click Save & Close to save any changes.