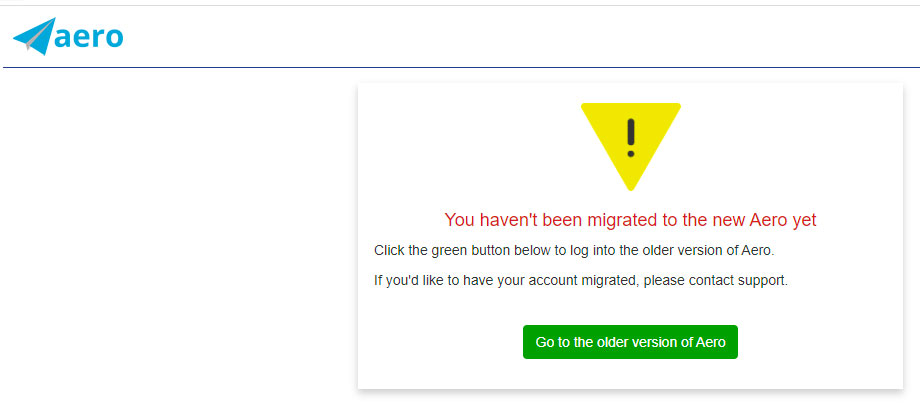 If you try to log in to the new version of Aero and see a message that you haven't been migrated yet, even though you know you have, it's most likely because you are entering the wrong password.
When you were migrated to the new version, you were sent an email with instructions for logging in and a new temporary password.
Look in your inbox for an email from Aero Support with the subject "Welcome to the next generation of Aero Workflow!" That email contains the temporary password you were sent.
If you cannot find the email, or if you have already logged in once and changed your temporary password, you can use the "Forgot your password?" link on the login page. Just make sure that you are resetting your password from the login for the new version (with the "3" in the URL).