To access the Aero Template Library, navigate to Templates > Checklists Templates. You can filter for only Library Checklist Templates by filtering for "Library" in the Template Category column.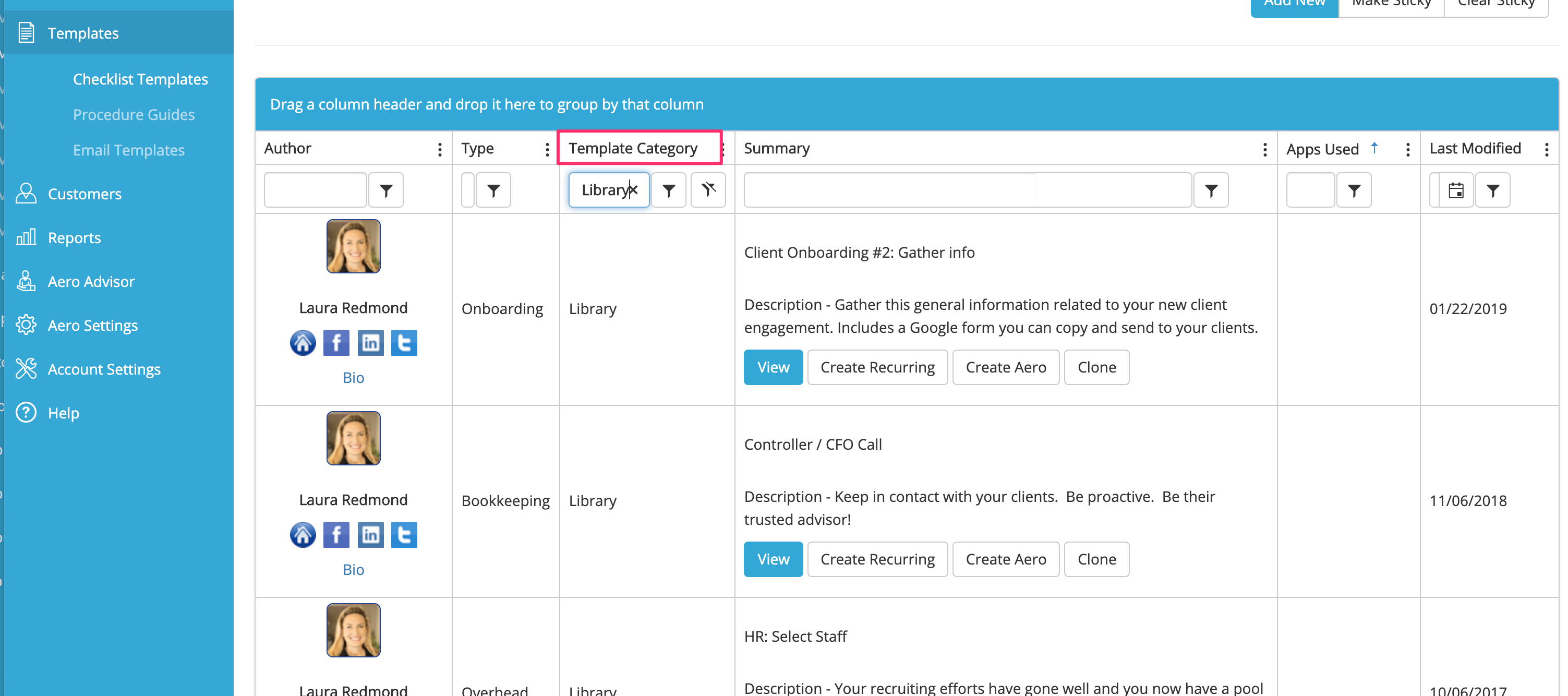 Users in their Free Trial Period - If you are still in your free trial period you will need to add your payment information. Your card won't be charged until the end of your trial period, but you'll have access to all of the basic library content (basic content procedures too!)
Regular Aero Subscribers - All paid Aero subscribers can use at least some Library Template Checklists. Subscribers who have not upgraded to premium content will be able to see all of the templates that are available, but will only be able to use some of the templates.
Premium Content Aero Subscribers - Aero subscribers who upgrade to Premium content will be able to see and use ALL templates in the Template Library.